Running his own restaurant wasn't exactly Amr Elimam's dream.
Coming from a corporate background, Elimam simply wanted to pursue something new that resonated with him emotionally, specifically his love of food and cooking.
When he found out there was a vacancy on the Danforth, he seized the opportunity to introduce Egyptian cuisine to the city.
"Food is part of the culture. And the fact that we're an Egyptian restaurant remembering old Egypt in Toronto in a Greek neighbourhood — for me there's something really exciting about this," Elimam said.
Papyrus, named for a plant that was used to create paper in ancient times, opened its doors late last year.
The restaurateur picked up inspiration from his family's recipes in creating the menu — describing the vegetarian offerings as "healthy, nutritious and tasty."
"My mother was an outstanding cook," he said, adding that many of the dishes they serve are centuries-old.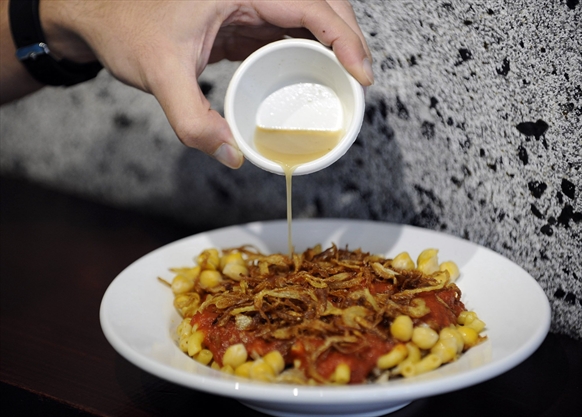 Koshari is a popular main item.
It's a dish that features layers and layers of flavours featuring rice, lentils, pasta and tomato sauce topped with caramelized onions.
"It looks like a simple dish, but to achieve the right flavours … it takes a significant work. If you try to make this at home you'll make every single pot on your home dirty," he chuckled.
The most common theory is that koshari was invented by French people living in Egypt about 200 years ago — and the "street food" has evolved over time, he said.
Then there's ful and tameya; both are made from fava beans sourced from Egypt.
"We mash them here in a copper pan because that's the spirit of the dish … it's a very traditional dish. We mash them with lime juice, olive oil and add traditional seasoning." he said.
The deep-fried tameya — a cousin of falafel — is ground shelled fava beans mixed with "a lot of" fresh herbs and sprinkled with sesame seeds, prepared like "how (my) grandma would."
Diners can choose to have both dishes with a sandwich (either Egyptian or pita bread) or in a platter.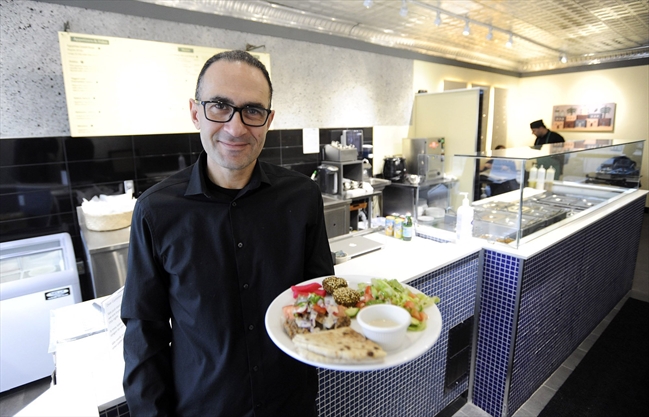 Papyrus also serves dessert items like konafa, which is made fresh daily.
The pastry is "stuffed with cheese" and infused with lemon, natural vanilla and orange blossom.
The restaurant wants to cater to everyone's tastebuds.
"You welcome everybody that comes in the door and that's a big part of what we're about," the owner said. "Food brings people together. We're finding people from all walks of life come here."
The feedback has been wonderful with business picking up more than he expected in the new year.
"These are very encouraging signs," Elimam said, thanking the community for the support.
Type: Restaurant (Takeout, dine in)
Cuisine: Egyptian
HOURS: Monday to Saturday, 11:30 a.m. to 9 p.m.
Contact:
337 Danforth Ave.
647-352-3877
www.papyrusfood.ca