Mohamed Salah has backed his agent Ramy Abbas in a row with the Egypt Football Association over the Liverpool star's image rights. The 25-year-old's representative is unhappy after the player's image appeared on the official plane of the national team, which has a different sponsor from that of the player.
However, the FA insist they have the right to use the image of the fleet-footed attacker in a national team colour. And Abbas, a lawyer, has taken to the social media to express his displeasure at the situation. "We are having a very serious issue with the Egyptian Football Association," Abbas tweeted.
"Any unauthorised use of image rights shall be dealt with severely. All options are on the table."   In a swift reaction to the incident, Salah expressed his 'full support' in a tweet.
However, former international, Mido has called for understanding between both parties to avoid the incident affecting their outing at the World Cup in Russia.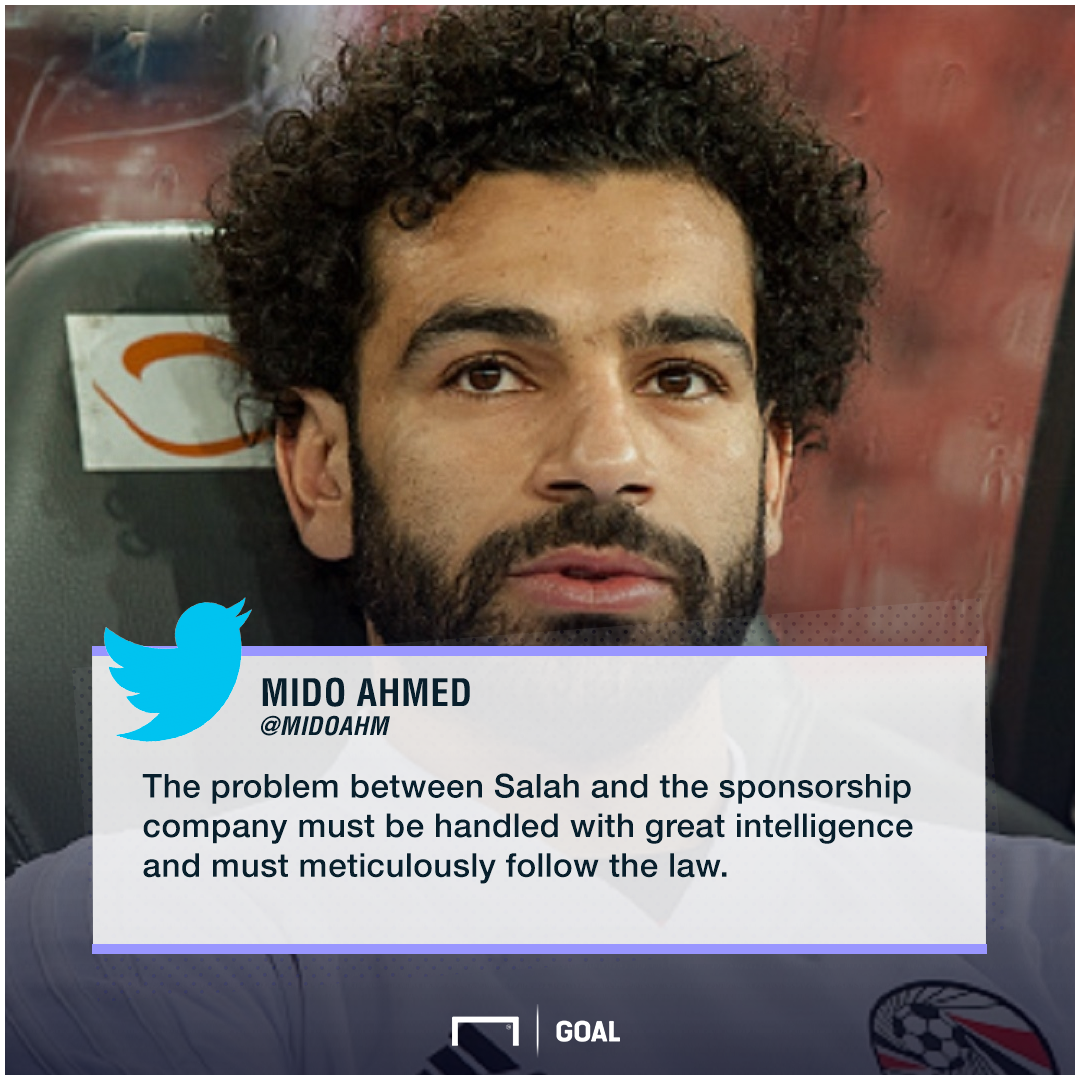 "The problem between Salah and the sponsorship company must be handled with great intelligence and must meticulously follow the law," Mido tweeted. "The timing of the problem is difficult and how do you guarantee that if the company settles with Salah that other players won't go and ask for the same settlement? These are the type of problems that could destroy any team.
"I could be wrong but that is as far as I know when it comes to the rights of players with their national teams." Salah played a crucial role as the Pharaohs qualified for the global showpiece for the first time since 1990, scoring five goals in five appearances during the qualifiers.